Monday Dec 20, 2021
Episode 4 DK Bytes - The future of Australian Radio Industry with Professor Jock Given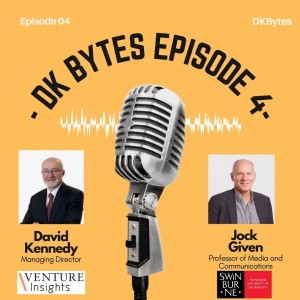 The development of the radio industry is being driven by rise of the Internet and the near-ubiquity of both fixed and mobile Internet Protocol (IP) networks.

The aim of this report is to review the current situation of the Australian radio industry in the light of the nearly two years of progress since the publication of the Future Delivery report, whether this alters the assessment of digital and online radio as supplementary, and whether this affects the spectrum management priorities reached in that Report. 


DK Bytes David Kennedy and guest speaker Professor Jock Given from Swinburne University discuss the present situation of the Australian Radio industry and the future opportunities.